Mira Furlan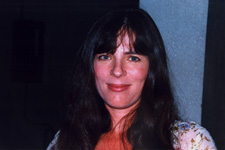 Ved├║ca here─Źka v divadle, filme a telev├şzii v b├Żvalej Juhosl├ívii, Mira Furlanov├í emigrovala do Spojen├Żch ┼ít├ítov so svoj├şm man┼żelom Goranom Gajicom v novembri 1991, a to kv├┤li neznesite─żn├Żm politick├Żm pomerov vo vlasti.
Jej ─Ćal┼íie americk├ę ├║─Źinkovanie zah┼Ľ┼ła telev├şzny film "My Antonia" re┼ż├şrovan├Ż J. Sargentom, hlavn├í ├║loha v Sofoklesovej hre "Antigona" v "Hudson Guild Theatre" v Los Angeles (cena dramatick├ęho divadla pre vynikaj├║ci v├Żkon v 1995) a Lorcova "Yerma" v "The Indiana Repertory Theatre". Tie┼ż vystupovala v Brechtovej hre "Baal" v "The Second Stage" v Los Angeles a Shawnovej "Don Juan In Hell", v ktorej spolu├║─Źinkovala s Edom Asnerom a Rene Auberjonoisom. Pani Furlanov├í je ─Źlenkou "The Actor's Studio".
Mira Furlanov├í hrala hlavn├ę ├║lohy vo viac ako 25 filmoch. Spolu├║─Źinkovala vo filme Emira Kusturicu "When Father Was Away On Business", ktor├Ż bol nominovan├Ż na Oscara a vyhral na festivale v Cannes. Jej filmov├í tvorba zah┼Ľ┼ła: "Three For Happiness", (Grand Prix, filmov├Ż festival vo Valencii), "Beauty Of Vice", "In The Jaws Of Life", "The Loves Of Blanka Kolak", "Dear Video" at─Ć. Okrem toho ├║─Źinkovala pravidelne v Juhoslovanskej telev├şzii, kde hrala hlavn├ę ├║lohy v mnoh├Żch seri├íloch a filmoch. Z├şskala v┼íetky najvy┼í┼íie ocenenia v svojej vlasti, za divadeln├║ i filmov├║ pr├ícu, vr├ítane dvoch "Golden Arena" (juhoslovansk├Ż oscar) pre najlep┼íiu here─Źku.
V b├Żvalej Juhosl├ívii bola Mira ─Źlenkou Chorv├ítskeho n├írodn├ęho divadla (Croatian National Theatre) a ─Źastou hviezdou vo v├Żznamnej┼í├şch divadl├ích v celej krajine. Jej ob─ż├║ben├ę ├║lohy zahr┼łuj├║: Natalya v "A Month In The Country Mrs Elliot in Alpha-Beta", Celimene v "The Misanthrope", Judith v "The Devil's Disciple", Annabella v "Tis Pity She's A Whore", hlavn├í ├║loha v Euripidovej "Helen", Lea v "Dybbuk", Isabelle v "Corneille's L'Illusion Comique", Yvette v "Mother Courage", Natasha v "Three Sisters" a Ophelia v "Hamlet " v produkcii Ji┼Ö├şho Menzela.
Filmografia:
Surviving Me (2011) (post-produkcia) .... Jacqueline Slateman
Do Not Forget Me Istanbul (dokon─Źen├Ż)
Cirkus Columbia (2010) .... Lucija
The Abandoned (2010) .... Cica
... Ostavljeni (Bosna a Hercegovina: originálny názov)
Turneja (2008) .... Sonja
... in├Ż n├ízov The Tour (Medzin├írodn├Ż: Anglick├Ż n├ízov)
Apology (2007) .... Jacqueline Slateman
Disi duboko (2004) .... Lila
... in├Ż n├ízov Take a Deep Breath (Medzin├írodn├Ż: Anglick├Ż n├ízov)
Babylon 5: Thirdspace (1998) (TV) .... Delenn Mirr
Babylon 5: In the Beginning (1998) (TV) .... Delenn Mirr
Black Kites (1996) .... rozpr├íva─Ź
My Antonia (1995) (TV) .... pani. Shimerda
"Spider-Man" (1994) TV Series (voice) .... Silver Sable
"Babylon 5" (1994) TV Series .... Delenn Mirr
Babylon 5: The Gathering (1993) (TV) .... Delenn Mirr
"Sarajevske price" (1991) TV Series .... Milena Gazivoda
Video jela, zelen bor (1991) (TV) .... Jovanka
... in├Ż n├ízov Dear Video (1991) (TV)
"Bolji zivot 2" (1990) TV Series .... Ferata Pasalic
"Tudjinac" (1990) (mini) TV Series
Gluvi barut (1990) .... Gluvi barut
... in├Ż n├ízov Silent Gunpowder (1990)
Stela (1990) .... Lucija
Bunker Palace H├┤tel (1989)
Poltron (1989) .... Mirna
Braca po materi (1988) .... Vranka
... in├Ż n├ízov Maternal Halfbrothers (1988)
Spijun na stiklama (1988) .... Vesna
Za sada bez dobrog naslova (1988) .... here─Źka
... in├Ż n├ízov Film with No Name, A (1988) (USA)
Camino del sur, El (1988) .... Bessi
... in├Ż n├ízov Journey to the South (1988)
... in├Ż n├ízov Put na jug (1988)
... in├Ż n├ízov Southbound (1988)
"Vuk Karadzic" (1987) TV Series .... Petrija
Dom Bergmanovih (1987) (TV) .... Laura
Ljubezni Blanke Kolak (1987)
Osudjeni (1987) .... Mira
"Putovanje u Vucjak" (1986) (mini) TV Series
Lepota poroka (1986) .... Jaglika
... in├Ż n├ízov Beauty of Sin, The (1986)
Od zlata jabuka (1986) .... Mirjana
Spadijer-jedan zivot (1986) .... Zdravka
"To nije moj zivot, to je samo privremeno" (1985) (mini) TV Series
Za srecu je potrebno troje (1985) .... Zdenka Robic
... in├Ż n├ízov Three for Happiness (1985)
Obisk (1985)
Otac na sluzbenom putu (1985) .... Ankica
... in├Ż n├ízov Otac na sluzbenom putu - ljubavno istorijski film (1985) (srbsk├Ż n├ízov)
... in├Ż n├ízov Papa est en voyage d'affaires (1985)
... in├Ż n├ízov When Father Was Away on Business (1985)
Cao inspektore (1985)
Horvatov izbor (1985) .... Eva
... in├Ż n├ízov Vucjak (1985)
"Stefica Cvek u raljama zivota" (1984) (mini) TV Series
U raljama zivota (1984) .... Marijana
... in├Ż n├ízov In the Jaws of Life (1984)
Zadarski memento (1984)
Pismo - Glava (1983) .... Finka
"Smogovci" (1982) TV Series .... Mira
Kiklop (1982) .... Enka
"Nepokoreni grad" (1981) (mini) TV Series
"Velo misto" (1981) (mini) TV Series .... Kate
Novinar (1979)
... in├Ż n├ízov Journalist (1979) (anglick├Ż n├ízov)
Ved─żaj┼íie ├║lohy v seri├íloch:
"Najbolje godine" .... "Violeta" v epiz├│dach #2.04-28
"Law & Order: Los Angeles" .... "Maria Olsen" v epiz├│de: "Hollywood"
"NCIS: Naval Criminal Investigative Service" .... "Dina Rici" v epiz├│de: "South by Southwest"
"Vratice se rode" .... "Jagoda" v epiz├│de #1.25
"Vratice se rode" .... "Jagoda" v epiz├│de #1.24
"Vratice se rode" .... "Jagoda" v epiz├│de #1.20
"Vratice se rode" .... "Jagoda" v epiz├│de #1.19
"Vratice se rode" .... "Jagoda" v epiz├│de #1.18
"Vratice se rode" .... "Jagoda" v epiz├│de #1.17
"Vratice se rode" .... "Jagoda" v epiz├│de #1.16
"Vratice se rode" .... "Jagoda" v epiz├│de #1.15
"Lost" .... "Danielle Rousseau" v epiz├│de: "What They Died For"
"Lost" .... "Danielle Rousseau" v epiz├│de: "Meet Kevin Johnson"
"Lost" .... "Danielle Rousseau" v epiz├│de: "The Economist"
"Lost" .... "Danielle Rousseau" v epiz├│de: "Confirmed Dead"
"Lost" .... "Danielle Rousseau" v epiz├│de: "The Beginning of the End"
"Lost" .... "Danielle Rousseau" v epiz├│de: "Through the Looking Glass"
"Lost" .... "Danielle Rousseau" v epiz├│de: "Greatest Hits"
"Lost" .... "Danielle Rousseau" v epiz├│de: "The Brig"
"Lost" .... "Danielle Rousseau" v epiz├│de: "The Man from Tallahassee"
"Lost" .... "Danielle Rousseau" v epiz├│de: "Par Avion"
"Lost" .... "Danielle Rousseau" v epiz├│de: "Enter 77"
"Lost" .... "Danielle Rousseau" v epiz├│de: "Tricia Tanaka Is Dead"
"Lost" .... "Danielle Rousseau" v epiz├│de: "Maternity Leave" (# 2.15)
"Lost" .... "Danielle Rousseau" v epiz├│de: "One of Them" (# 2.14)
"Lost" .... "Danielle Rousseau" v epiz├│de: "Exodus: Part 2" (# 1.24)
"Lost" .... "Danielle Rousseau" v epiz├│de: "Exodus: Part 1" (# 1.23)
"Lost" .... "Danielle Rousseau" v epiz├│de: "Numbers" (# 1.18)
"Lost" .... "Danielle Rousseau" v epiz├│de: "Solitary" (# 1.9)
"Night Stalker" .... "Marlene Shields" v epiz├│de: "Timeless" (# 1.9)
"Sheena" .... "Yoka Laneesh" v epiz├│de: "Treasure of Sienna Mende" (# 2.6)
"Spider-Man" .... "Silver Sable"(hlas) v epiz├│de: "Six Forgotten Warriors Chapter 5" (# 5.06)
"Spider-Man" .... "Silver Sable"(hlas) v epiz├│de: "Six Forgotten Warriors Chapter 4" (# 5.05)
"Spider-Man" .... "Silver Sable"(hlas) v epiz├│de: "Six Forgotten Warriors Chapter 2" (# 5.03)
"Spider-Man" .... "Silver Sable"(hlas) v epiz├│de: "Six Forgotten Warriors Chapter 1" (# 5.02)
↑ Hore