Drakhsk├í matersk├í lo─Ć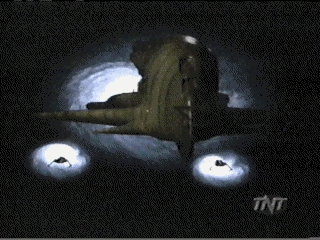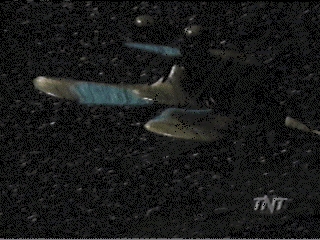 Trieda:
Mammoth
Typ:
matersk├í lo─Ć/v├Żrobn├ę plavidlo
D─║┼żka:
52 km
Hmotnos┼ą:
12,8 mili├írd metrick├Żch ton
Posádka:
nezn├ímy po─Źet
Vojaci:
nezn├ímy po─Źet
Po─Źet st├şha─Źiek:
├íno-nezn├ímy po─Źet
Energetick├Ż zdroj:
kvantov├Ż gravita─Źn├Ż reaktor
V├Żdr┼ż:
neznáma
Zbra┼łov├Ż syst├ęm:
f├║zne kan├│ny
neutr├│nov├ę kan├│ny
kvantov├ę kan├│ny
Obrann├Ż syst├ęm:
pancierovan├Ż trup
gravita─Źn├í energetick├í sie┼ą
Drakhsk├í matersk├í lo─Ć je najv├Ą─Ź┼í├şm plavidlom v pozemsk├Żch z├íznamoch hne─Ć po planet├írnych zabijakoch Vorlonov a Tie┼łov. Meraj├║c viac ako 52 kilometrov v d─║┼żke, t├íto trieda lod├ş sa zd├í by┼ą nejak├Żm druhom tov├írne na plavidl├í/mobilnou z├íklad┼łou, ktor├í nevyp├║┼í┼ąa len st├şha─Źky, ale aj tri kilometre dlh├ę kr├ş┼żniky.
T├íto lo─Ć je schopn├í vytvori┼ą si vlastn├Ż skokov├Ż bod a jej hyperpriestorov├ę skokov├ę motory maj├║ r├Żchlej┼íiu dobu dob├şjania ne┼ż v├Ą─Ź┼íina plavidiel viden├Żch v dne┼ínej dobe. Je to sp├┤soben├ę t├Żm, ┼że ve─żk├║ ─Źas┼ą plavidla tvor├ş mas├şvna elektr├íre┼ł, ale tie┼ż ├║lohou lode na bojovom poli.
Zd├í sa, ┼że matersk├í lo─Ć bola navrhnut├í na plnenie dvoch ├║loh:
1, kon┼ítrukcia vesm├şrnych lod├ş
2, rozmiestnenie ├║to─Źnej flotily
├Ülohou materskej lode je sko─Źi┼ą do alebo na kraj bojov├ęho po─ża a vypusti┼ą st├şha─Źky a kr├ş┼żniky, ─Źo rob├ş z tohto obrovsk├ęho plavidla samostatn├║ ├║to─Źn├║ flotilu. To d├íva Drakhom v bitke mnoho v├Żhod, preto┼że m├┤┼żu riadi┼ą oper├ície hlavnej flotily tak ─Ćaleko od domovskej z├íkladne/pr├şstavu, ako potrebuj├║.
↑ Hore