Ostatn├ę lode
V univerze Babylonu 5 mo┼żno n├íjs┼ą tie┼ż lode, ktor├ę sa na obrazovk├ích neobjavili, ale s├║ spomen├║t├ę v r├┤znych pr├şbehoch ─Źi hr├ích.
Stredn├Ż st├şha─Ź Tishat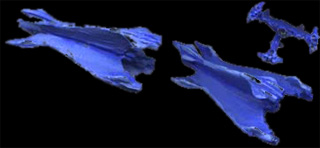 St├şha─Źka triedy Tishat je lo─Ć s nieko─żk├Żmi pr├şvr┼żencami v kaste bojovn├şkov, ale so zastaralou technol├│giou, ktor├í ju rob├ş jasne menejcennou ne┼ż st├şha─Źka triedy Nial. Jej jedin├Żmi v├Żhodami oproti Nial s├║ r├Żchlost a man├ęvrovate─żnos┼ą, preto v├Ą─Ź┼íina st├şha─Źiek bola zo slu┼żby stiahnut├í a ich s├║─Źiastky pou┼żit├ę na opravu a obnovu Nial v boji. Jedna str├ínka jeho dizajnu, ktor├í br├íni pred ├║pln├Żm vyraden├şm Tishatu zo slu┼żby je jeho jednoduch├í premena, najm├Ą na oboj┼żiveln├Ż stroj.
Delov├í lo─Ć Neshatan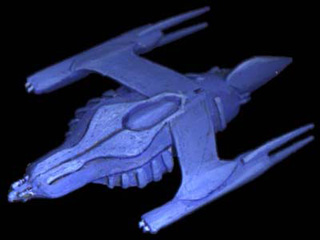 Na prv├Ż poh─żad vyraz├ş nepriate─żom Minbariov zjavenie lode triedy Neshatan. Nem├í "plutvy", ktor├ę zvy─Źajne vidie┼ą na ka┼żdej minbarijskej lodi. Neshatan je jedn├Żm z najstar┼í├şch dizajnov operuj├║cich v ich flotile. Je v├Ą─Ź┼íia ne┼ż lo─Ć triedy Sharlin a nesie ohromn├ę mno┼żstvo zbran├ş. To z neho nerob├ş hne─Ć lep┼íiu lo─Ć v boji ne┼ż Sharlin, hlavne kv├┤li men┼íej r├Żchlosti a man├ęvrovate─żnosti. ─îo v┼íak m├í a ─Źo je tie┼ż d├┤vodom pre jeho pou┼ż├şvanie pragmatickou rasou je jeho vynikaj├║ca odolnos┼ą a potenci├íl pre obrovsk├ę ni─Źenie. Na zni─Źenie Neshatanu treba obrovsk├║ palebn├║ silu, zvy─Źajne je to zd─║hav├Ż proces, ktor├Ż stoj├ş nepriate─ża ove─ża viac ne┼ż zni─Źenie jednej lode.
├Üto─Źn├Ż kr├ş┼żnik Tigara
Varianta fregat triedy Tinashi je postaven├í na dlh┼íom, u┼ż┼íom trupe. Bola postaven├í, aby zaistila prevahu v situ├íciach, ktor├ę nevy┼żaduj├║ pr├ştomnos┼ą eskadry ve─żk├Żch bojov├Żch lod├ş. S├║ perfektne schopn├ę udr┼ża┼ą kontrolu nad priestorom, dokonca nes├║ ┼íes┼ą st├şha─Źiek na zaistenie ochrany pred r├┤znymi druhmi nepriate─żov. S├║ tie┼ż vhodn├ę na planet├írne bombardovanie so senzormi potrebn├Żmi na presn├ę z├íshay pozemn├Żch cie─żov a priamymi molekul├írnymi l├║─Źmi na ich zni─Źenie.
├Üto─Źn├Ż kr├ş┼żnik Torotha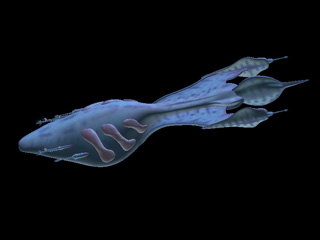 Najr├Żchlej┼íia lo─Ć v minbarijskej flotile, ├║to─Źn├í fregata triedy Torotha, je lo─Ć pre r├Żchle ├║toky so slab┼íou zbra┼łovou v├Żbavou. N├íhradou za t├║to ─żah┼íiu zbra┼łov├║ v├Żbavu je r├Żchlos┼ą, s akou sa lo─Ć dok├í┼że vyhn├║┼ą nepriate─żsk├ęmu ├║toku, zatia─ż ─Źo zameriava svoje zbrane na jedin├Ż cie─ż k├Żm nepod─żahne ne├║prosnej sile jeho f├║znych kan├│nov a molekul├írnych disruptorov. Pancier Torothy je ove─ża ten┼í├ş ne┼ż maj├║ ostatn├ę minbarijsk├ę lode, slabina, ktor├í m├┤┼że ma┼ą katastrof├ílne n├ísledky, ak nepriate─żsk├ę plavidlo zasiahne fregatu plnou silou odvetnej pa─żby.
┼Ąa┼żk├Ż bojov├Ż kr├ş┼żnik Shargoti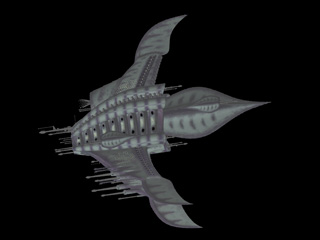 Kr├ş┼żnik triedy Sharlin vyzbrojen├Ż dodato─Źn├Żmi zbra┼łami a pancierovan├şm, to je Shargoti, ktor├Ż existuje z jedin├ęho d├┤vodu - zni─Źi┼ą v┼íetko, ─Źo sa vzoprie Minbarijskej feder├ícii. Shargoti m├í ove─ża viac palebnej sily ne┼ż bojov├ę flotily v├Ą─Ź┼íiny r├ís a v boji dominuje v─Ćaka svojim neutr├│nov├Żm l├║─Źom a pulzom smrtiacej elektriny. Bol navrhnut├Ż na prerazenie akejko─żvek obrany Pozemskej aliancie, na ktor├║ by po─Źas Pozemsko-Minbarijskej vojny mohol narazi┼ą. Do akt├şvnej slu┼żby po─Źas vojny sa v┼íak nikdy nedostal, ─Źo bojovn├şcka kasta hlboko ─żutovala.
Nosi─Ź Morshin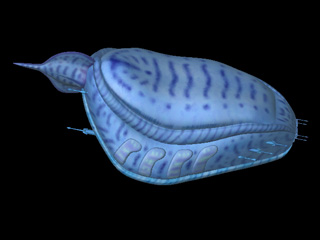 Hlavn├Ż prepravn├í lo─Ć Minbarijskej feder├ície dok├í┼że odviez┼ą a┼ż ┼ítyri tucty st├şha─Źiek (Nial alebo Tishat) a dve plavidl├í triedy Lintira, t├íto obrovsk├í flotila mal├Żch lietadiel dok├í┼że ─żahko zmeni┼ą balanciu s├şl v bitke. V Bitke v l├şnii pri Zemi to boli st├şha─Źky Nial privezen├ę t├Żmito nosi─Źmi, ktor├ę sp├┤sobili viac ┼íkody ne┼ż ktor├Żko─żvek in├Ż typ lod├ş vo flotile, vr├ítane mnoh├Żch kr├ş┼żnikov triedy Sharlin v bitke. Nosi─Ź triedy Morshin nie je ┼ąa┼żko vyzbrojen├Ż ako ostatn├ę minbarijsk├ę lode, ale nesie dostatok palebnej sily, aby si poradil s v├Ą─Ź┼íinou ─żah┼í├şch plavidiel, ktor├ę sa dostan├║ do dosahu jeho st├şha─Źiek.
↑ Hore